THE HOTEL FOLK BENEFITS
Paid Overtime for Salaried Folk
If you work on a salaried contract, typically 40 hours per week, for any hours worked 45 or above you will be paid overtime at your equivalent hourly rate. Terms and Conditions apply
Dining in all our restaurants
50% discount on food for up to 6 guests for the individual or family member
Accommodation
Team members pay £35 per room (bed & breakfast) to stay in our hotels. Family discount of up to 50%
Spa
Weavers' House Spa offers team members up to 50% discount for treatments for you or your family. Retail products are discounted to cost price + vat
Golf
Free golf for team members. Family will receive golf members rates when playing with an employee.
Edenred
Employee benefits, rewards and incentives
Protecting your health
We provide you with a health benefit scheme through 'Simply Health'. You are automatically signed up for the scheme after one years' service with the company.
Hospitality action
Employee Assistance Programme. They can't help you serve 100 covers. But they can help you with your problems.
Holidays
Up to 33 days annual leave
Meals
Free staff meals and refreshments when on duty.
Pension
You will automatically be enrolled in our workplace pension scheme after three months employment.
Car parking
Free car parking
CURRENT JOB OPPORTUNITIES
Receptionists - Aldeburgh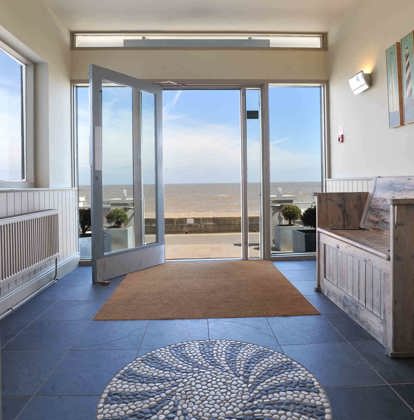 Receptionists - Aldeburgh
A fantastic opportunity to become a Receptionist at The Brudenell Hotel, Aldeburgh