Why work with The Hotel Folk?
Hospitality The Hotel Folk way
The hospitality industry is a fast paced, dynamic and exciting business to work in. If you thrive on being part of a team and enjoy the thrill of everyday posing a different challenge, then this could be the career for you.
The Hotel Folk firmly believes in developing their Folk to become the future of the hospitality industry and are committed to supporting both new and existing Folk members following an apprenticeship.
Our apprenticeships offer a great opportunity to either improve or learn new skills whilst enjoying the benefit of being paid. Here at The Hotel Folk, we pay above the National Minimum Wage for Apprentices, not to mention offering some fantastic benefits for being part of the team.
What apprenticeships could you do?
Level 2
Hospitality Team Member
Choose from food & beverage service, housekeeping, reception & reservations
Commis Chef
We offer enthusiastic and hardworking individuals, with a passion for food, the opportunity to start a career in cheffing
Greenkeeping
Learn the skills required to become a competent Golf Greenkeeper whilst working alongside our experienced Greenkeepers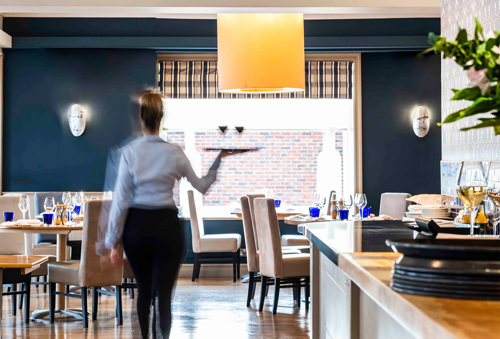 Level 3
Greenkeeping
An opportunity to enhance basic skills of Golf Greenkeeping and acquire further knowledge to progress in a greenkeeping career
Team Leading/Supervisor
We support our Folk in their first leadership role to learn how to manage both their team and the business
Chef de Partie
For individuals who have demonstrated their passion for food and wish to enhance their culinary skills and knowledge further
All of our apprenticeships are offered by local and national training providers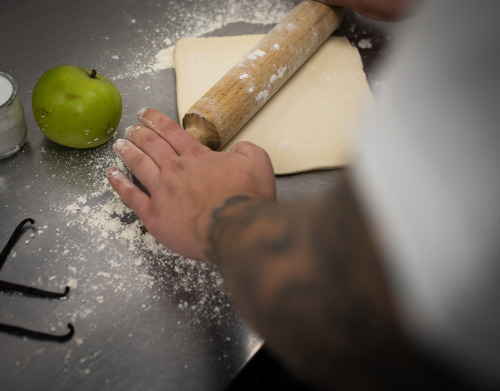 Apprenticeship Criteria
You must be 16 years or over. You must be resident in England and not taking part in full-time education. Other entry criteria are in place for certain qualifications. An apprentice role would require you to work in the hotel for a minimum of 30 hours per week. We consider applications for apprenticeships all year round.
Career Opportunities
The hotel industry offers a diverse range of career opportunities;
Housekeeping, Restaurant & Bar, Events, Chef, Marketing, Accounts, Human Resources, Maintenance, Spa Therapy, Revenue Management, Sales Management, Reception, Reservations, Greenkeeping
Training & Development
Through the many different training and development opportunities The Hotel Folk offer, we can help you flourish and build your knowledge and skills to fulfill your potential. Such opportunities include;
Emergency First Aid at Work, Food Safety Levels 2 & 3, Fire Marshal, Cellar Management, Leadership Development
"The Hotel Folk is a group of luxury hotels and businesses located across the beautiful county of Suffolk. Founded in 1996, we have grown to comprise six unique and individual hotels, a Country Club, and luxurious Spa. Whilst all our properties are charmingly individual with their own unique personality, the thing they all have in common is the people; a community of Folk obsessed with looking after our guests and delivering a blow-your-socks-off hospitality experience."
Interested?
If you have a passion for great hospitality and you enjoy working as part of a team in an environment that can be fast paced and unpredictable, then please get in touch for an informal chat about our current opportunities using the contact form below.